A pen and watercolor piece to commemorate the well-loved Capitol Lounge dive bar on Capitol Hill in Washington, DC. Open for 26 years and popular with locals, sports fans, and hill staffers (both republicans and democrats), the bar announced its closing in September 2020.
Order a print through FineArtAmerica.com ›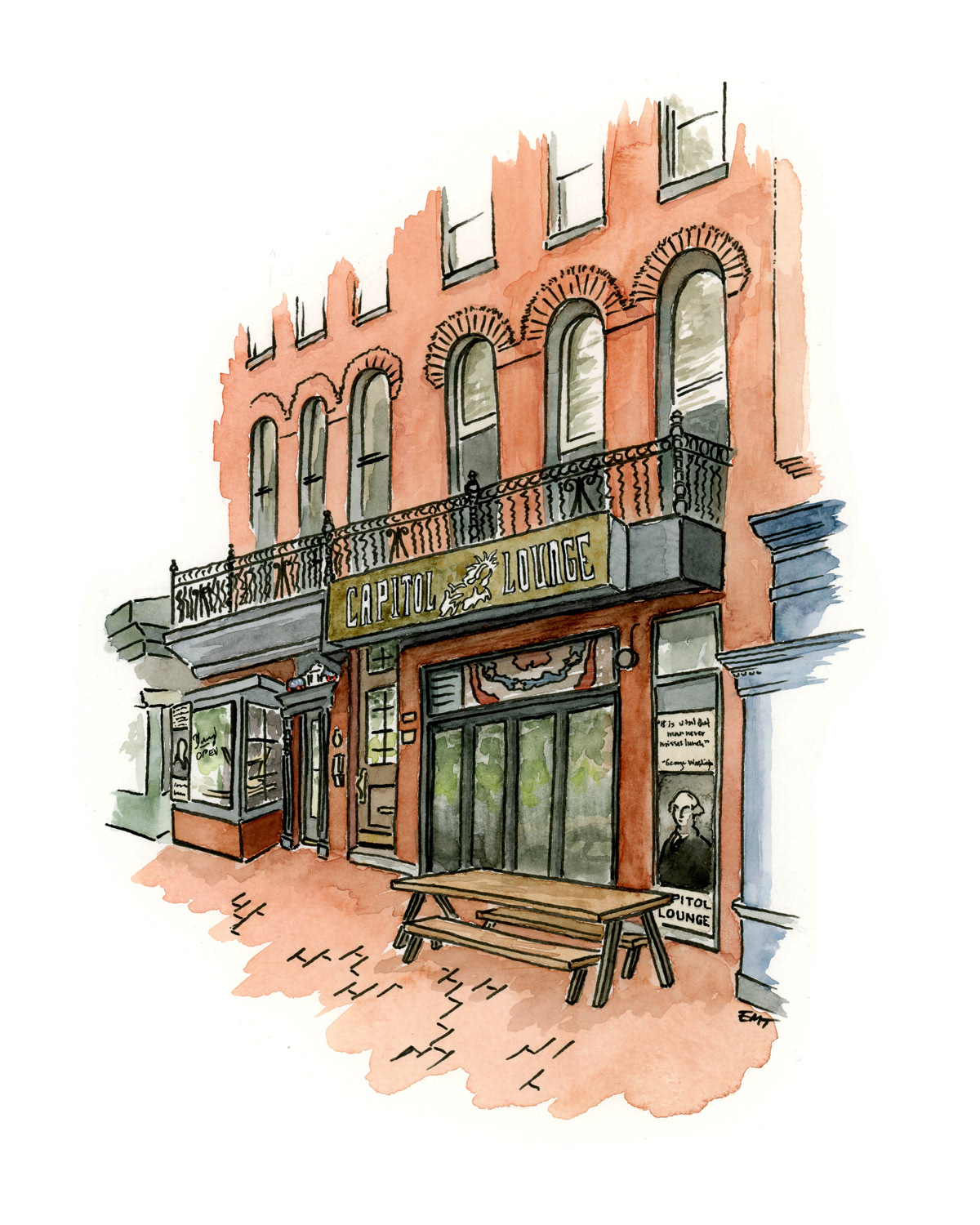 Support Capitol Lounge staff after it closes!

I will be donating a portion of the proceeds from
the sale of these prints
to the fund established to help the Capitol Lounge staff in the wake of its closing.