Inspired by a photograph you supply, I use pencil, charcoal, and/or ink, to create priceless, emotionally-evocative artwork that captures the special moments in your life.
First, I do rough sketches to familiarize myself with the subject matter. When I am ready, I move on to do a final sketch that will form the basis for the complete work. Then I will build on that sketch to create your final piece.
It's a great way to turn an average snapshot of that fleeting special moment into a piece of art you can actually hang in your home!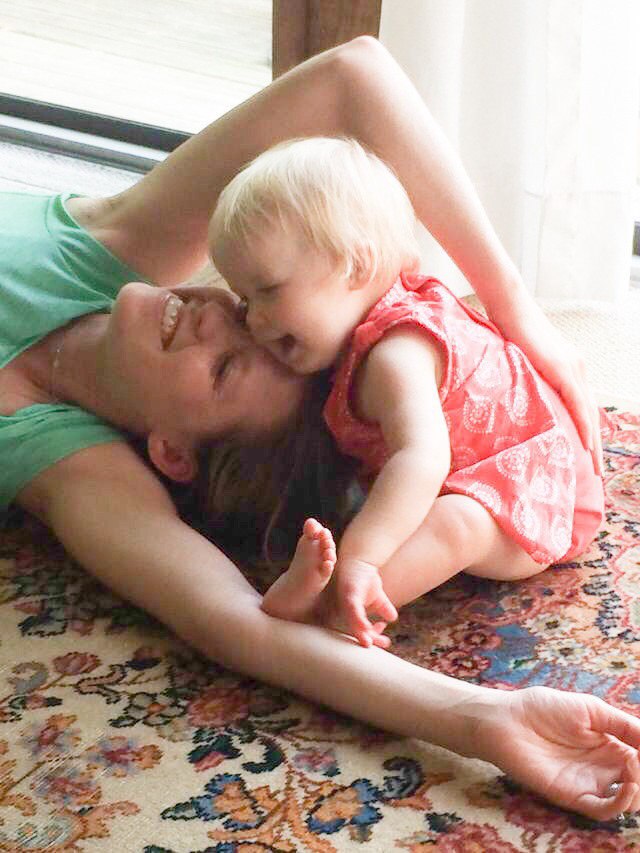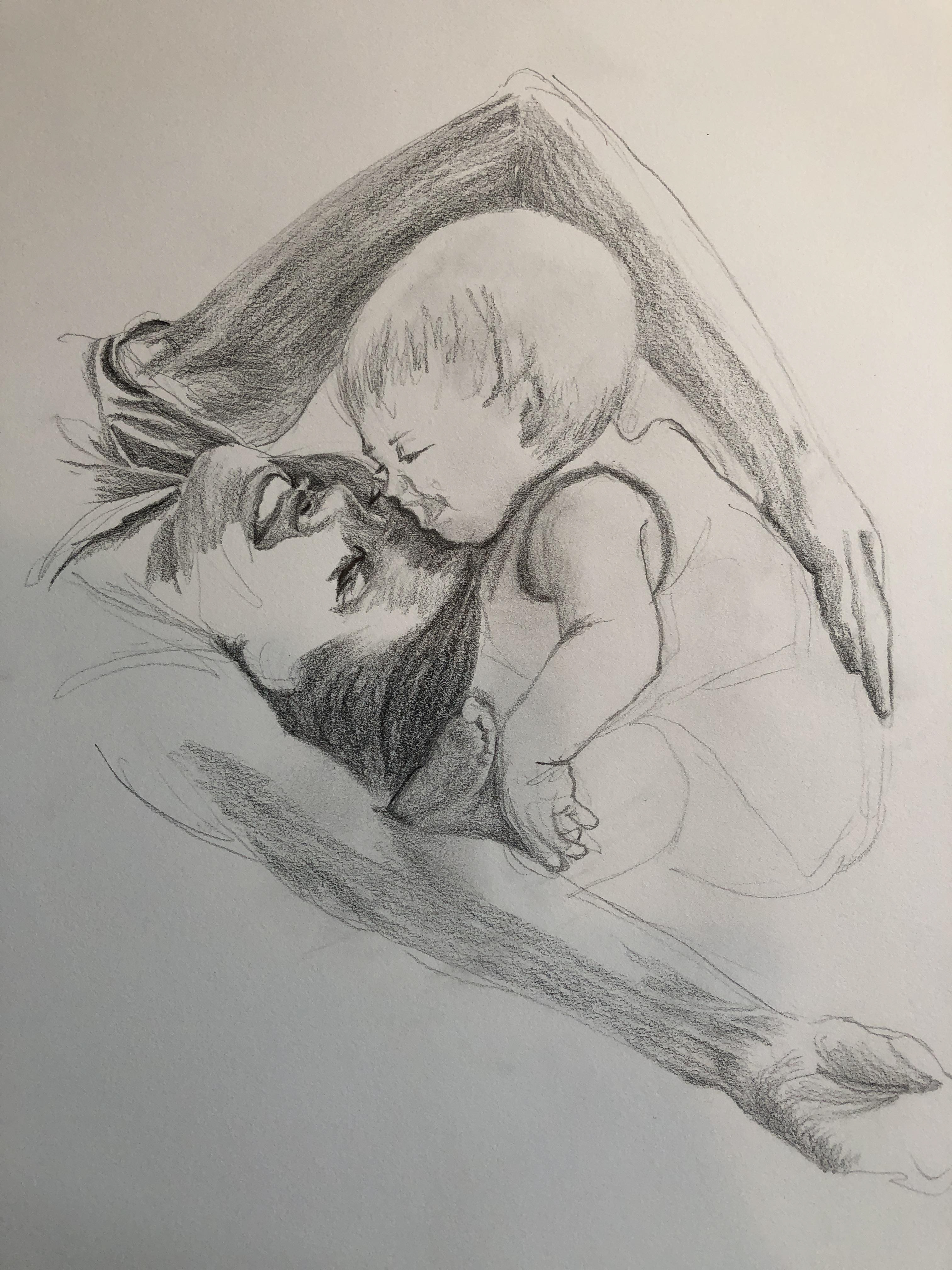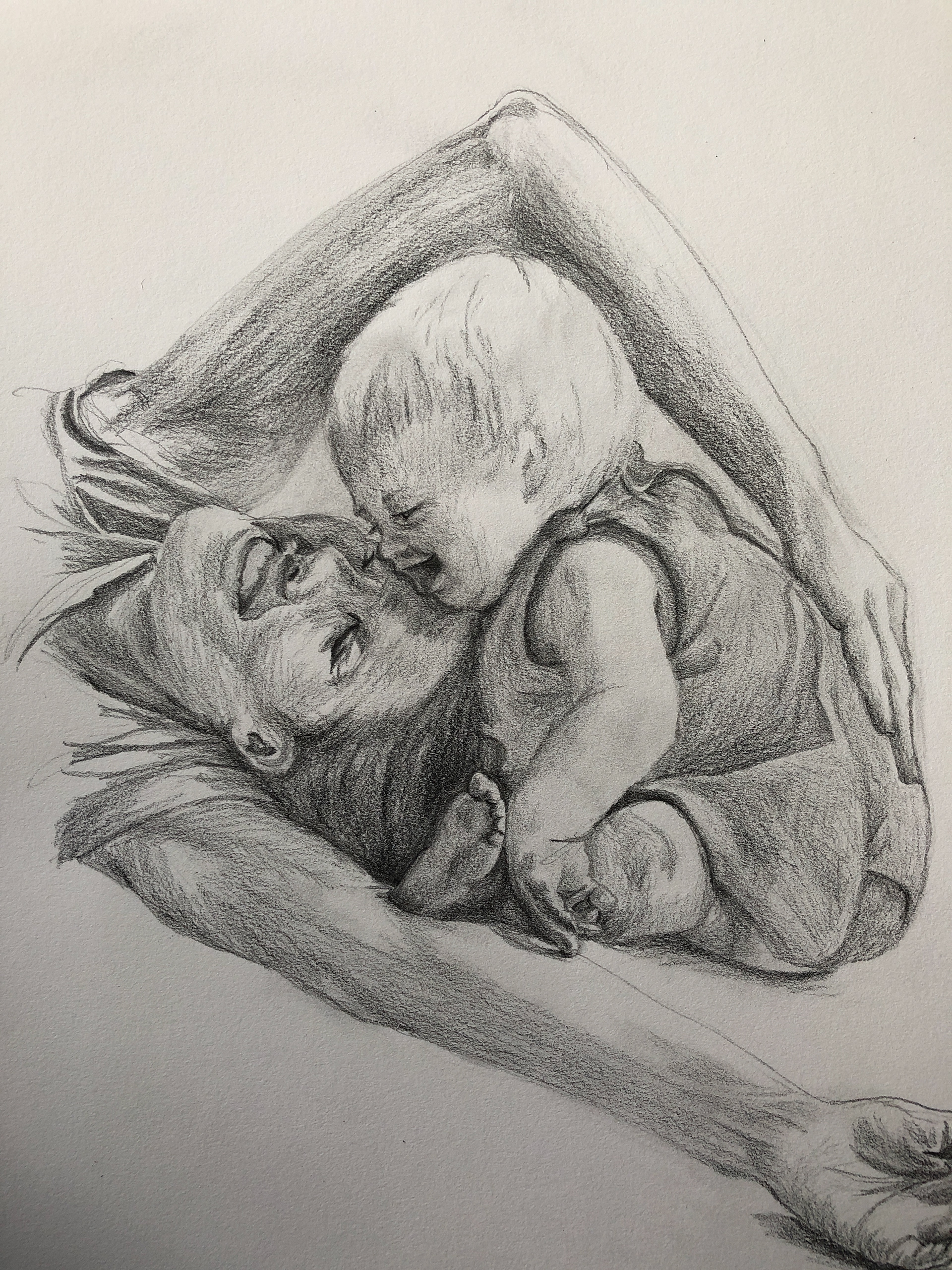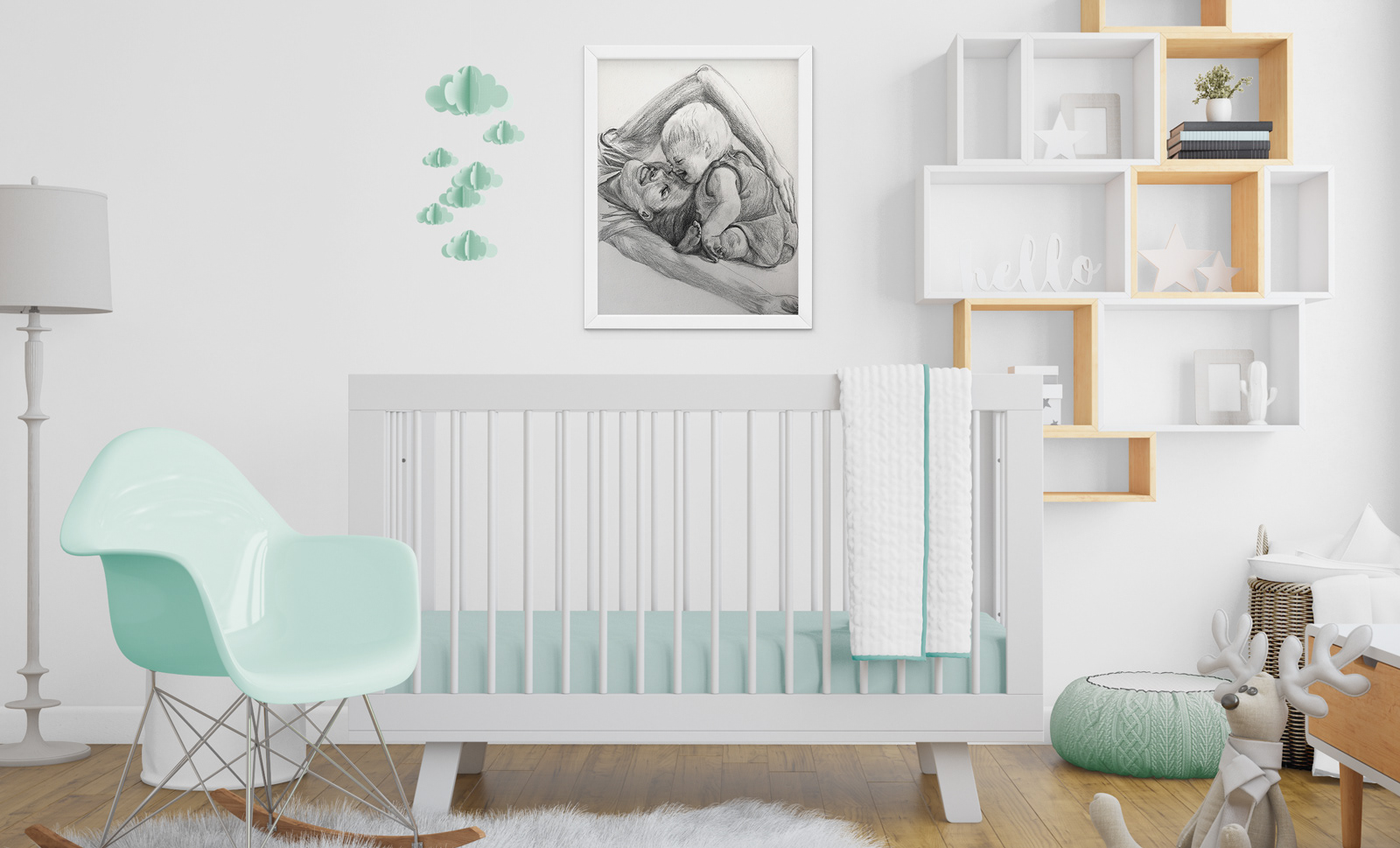 Ready to order artwork? Have more questions?

Great! Submit my
contact form
, explaining a little about your needs and ideas.
If you know exactly which photo you'd like to use as the inspiration for your custom artwork, you can email it (or a few potential options) to me at
erinthompsonstudio@gmail.com
.
I will reach out to you to discuss what you've sent, and together we will finalize a plan for the artwork.