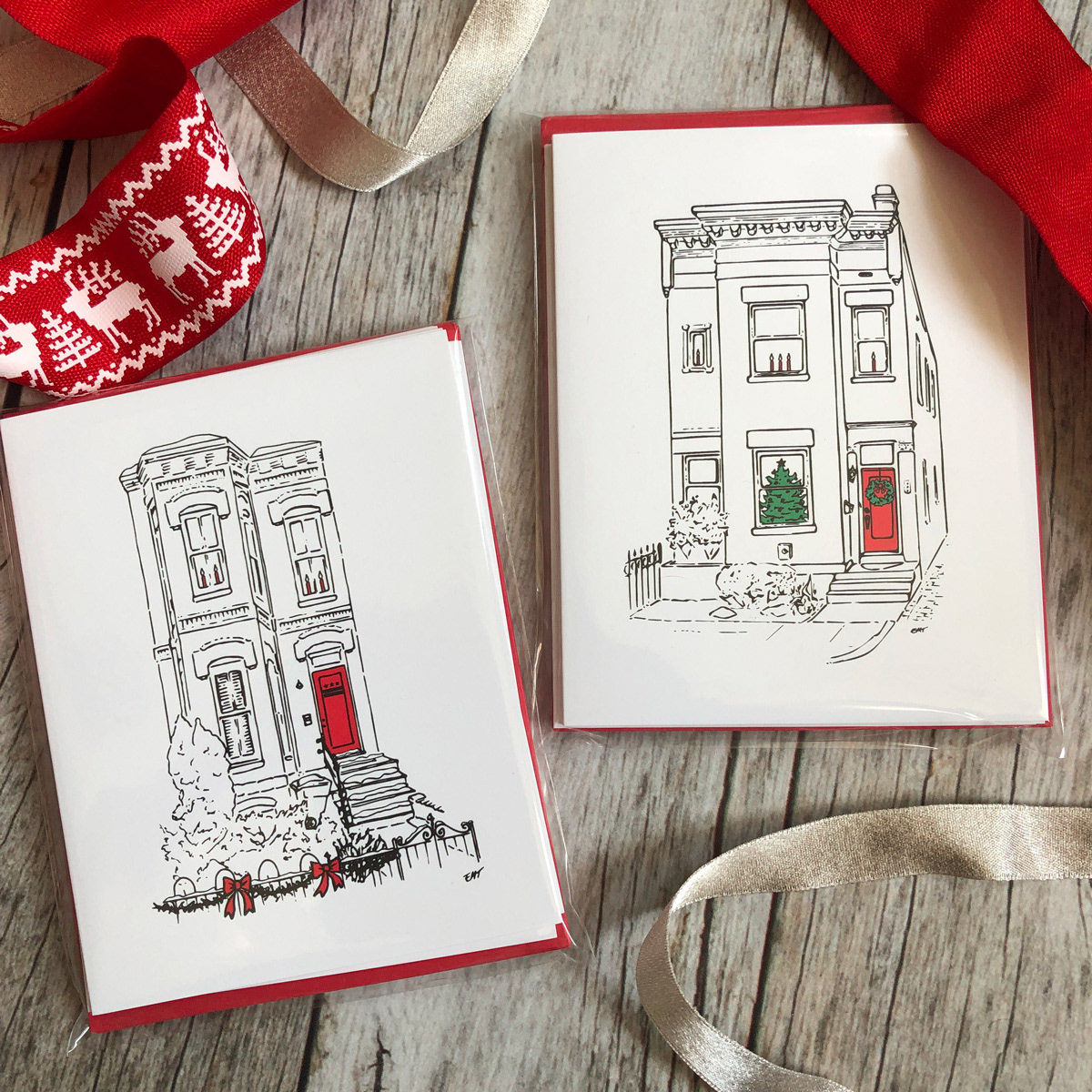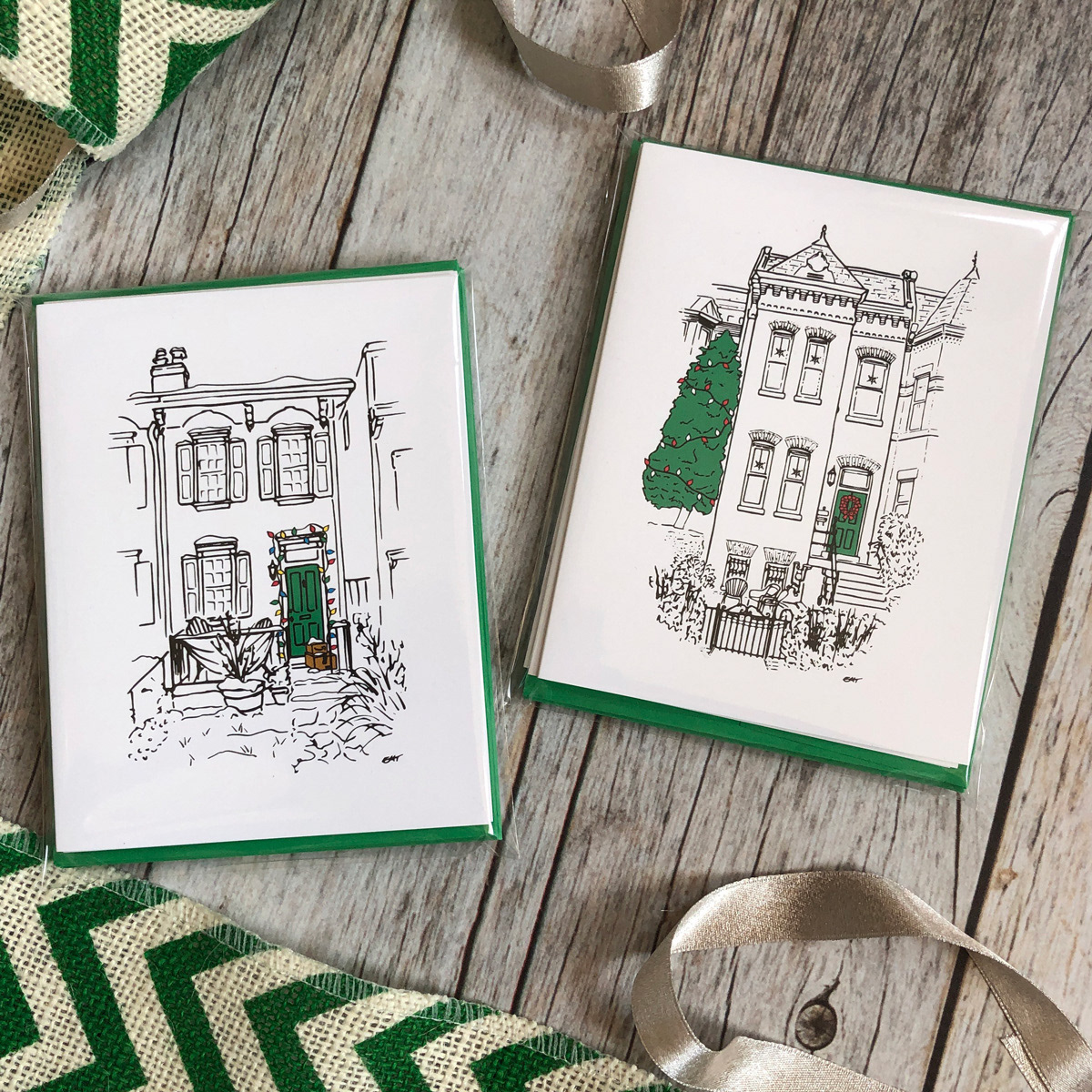 Welcome!
Thanks for your interest in Erin Thompson Studio's products!

About Erin Thompson Studio cards
Cards are printed on 100% recycled stock and packaged (with envelopes) in clear sleeves. Sets with assorted designs will be sticker-labeled to show the contents. Everyday cards are BLANK inside, while holiday cards have either "Warmest Wishes" or "Merry Christmas" inside.
Retail prices:
$20.00 for each 6-card set / $5.00 for each single note card